Mother's Day is just around the corner, and you're probably wondering what to get for the most important woman in your life. Look no further than our wooden printed rolling pins! These beautiful and functional kitchen tools are the perfect way to show your love and appreciation for all that your mom does.
Our rolling pins are made from high-quality wood and are hand-crafted with intricate designs that will make any baked good stand out. Whether your mom is an experienced baker or just loves to experiment in the kitchen, our rolling pins will help her create beautiful and delicious treats that everyone will love.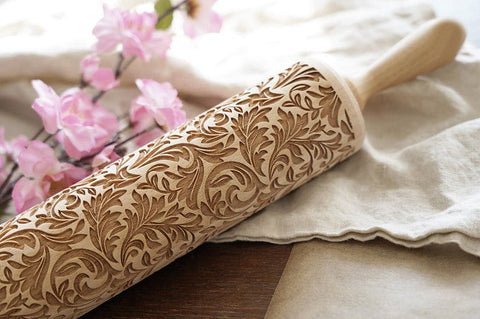 Not only are our rolling pins a great addition to any kitchen, but they're also easy to use and clean. Simply roll them over your dough or pastry, and the intricate designs will be imprinted onto your creation. And when you're done, just rinse them off with soap and water, and they'll be ready to use again.

So this Mother's Day, give your mom the gift of creativity and fun in the kitchen with our wooden printed rolling pins. She'll love the beautiful designs and the ease of use, and you'll love seeing her smile every time she uses them. Order now and make this Mother's Day one to remember!
Find more items, please click HERE!